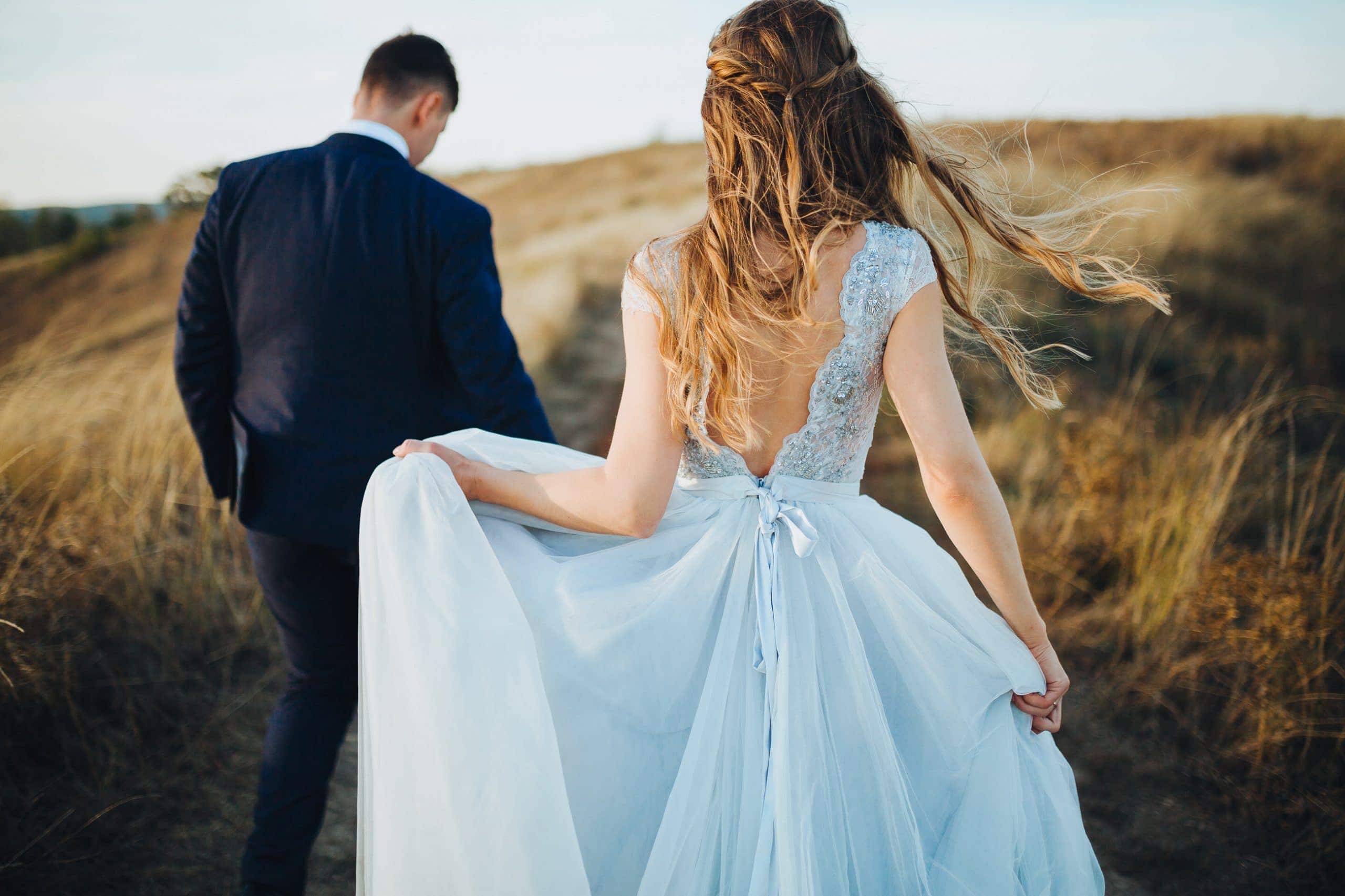 Informal and elegant, the boho-chic wedding is perfect for you, who love simplicity and don't want to give up your mood, even on your wedding day.
Among the wedding-trends of the moment, the Boho Chic wedding is gaining popularity. What is a Boho Chic wedding? It is the most nonconformist way to live the most important day of your life, without necessarily having to give in to the traditions, glitz and conventions that characterize weddings.
In its name there is already a promise of freedom. In fact, the term Boho comes from the word bohemian, which was used in the 19th century to refer to young artists who led free and unconventional lives. And what happens if you combine it with the adjective Chic? That if you are a free spirit and do not want to give up your style even on your wedding day, you have found your wedding theme!
Boho Chic Location and Arrangements
An outdoor location is the perfect place to celebrate your Yes in Boho-Chic style. You don't need lavish venues: the lawn of a farmhouse surrounded by nature or a beach set up for the occasion will be perfect to give your guests back that informal, casual air that sets you apart.
What will really make a difference will be the arrangements: for a Boho-Chic themed wedding you will need to enrich the spaces with candles, wooden pergolas, elements with a retro flavor, seasonal flowers, pillows and fabric drapes, elegantly hung from branches and allowed to sway in the wind. The colors? Neutral, shabby-style hues, of course, which you can liven up, however, with splashes of blue, green or ruby red.
The Boho Chic bride
The style is that of the hippies: simple, essential, spontaneous. For your Boho-Chic wedding, forget the lavish princess-style dresses and opt for tunics with essential lines, made of soft, billowing fabrics. For an extra touch of sophistication, you can also embellish your dress with lace and lace inserts, but no heels: the Boho-Chic bride wears sandals, ballet flats or, even, shows up at the reception barefoot, emphasized by ethnic-style anklets.
What about the groom? The groom will be a perfect bohemian gentleman: suit with soft lines, suspenders, bow tie, vest and, of course, unkempt beard and mustache, in hipster style.
In a Boho-Chic themed wedding should not miss the music, upbeat and engaging, while for the photo shoot rely on the professionalism of the photographer and let yourself go. A free spirit like you will want to remember above all the smiles and emotions of this day, so no poses: let the photographer capture your most intense moments. Which in a Boho-Chic wedding are always many!
HELLO! IT IS A PLEASURE TO MEET YOU, I AM
matteo
and i am a
wedding
photographer
In addition to being a wedding photographer, I am a husband (lucky!) and a dad (super lucky!).
I love happy tail wags and purring in the evening twilight, which is why we also have two beautiful furries in our family, Octavia and Nova.
I love the smell of the woods where everything is so wild, where you can reconnect deeply with nature. In the same way, I love the only means that allows you to stay firmly connected to the world around you, the motorbike.
My wife Giulia and I travelled across Europe to the North Cape, where we left a piece of our hearts.