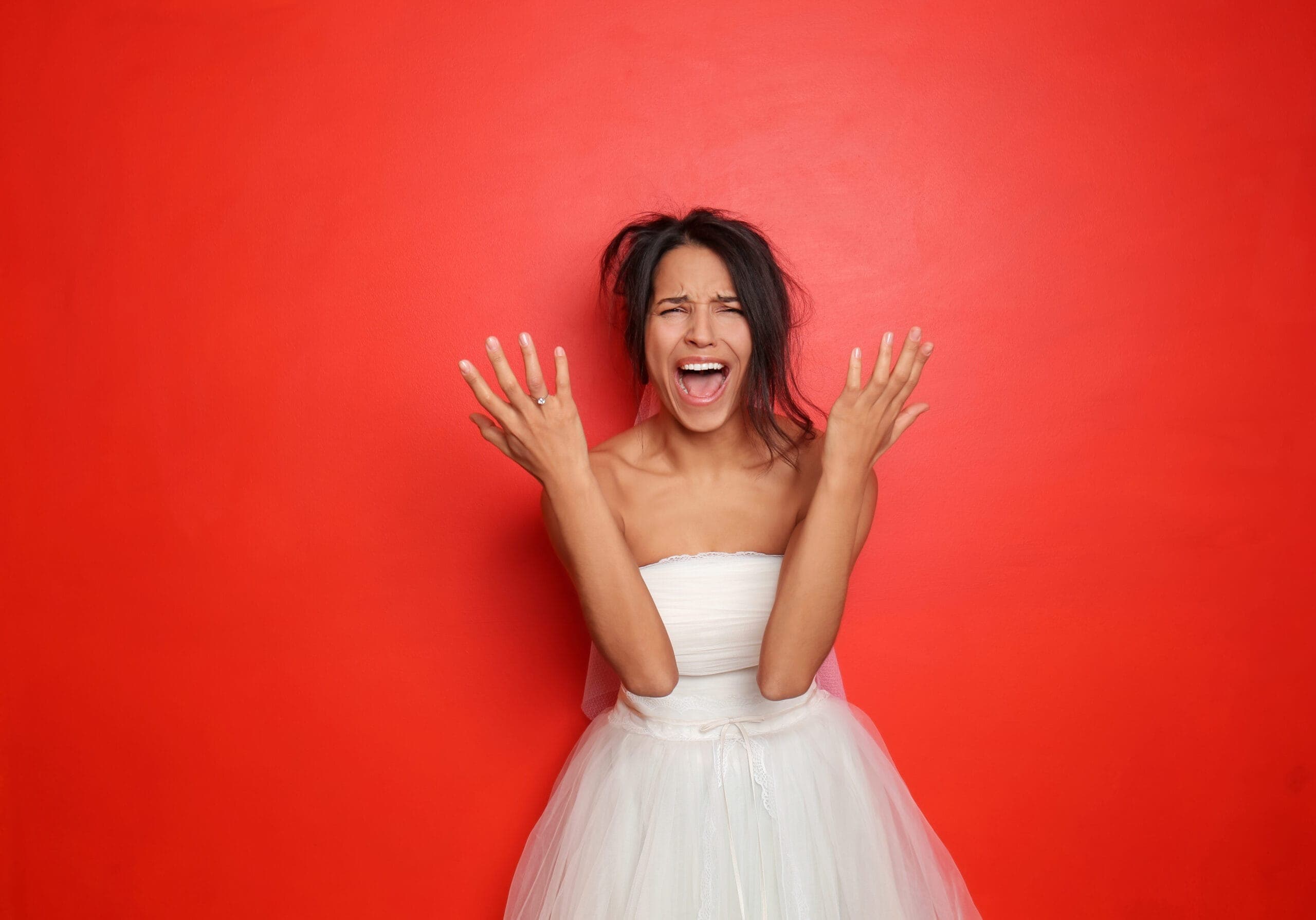 The wedding is approaching and you are getting more and more stressed. Understandable, with all there is to organize. Nevertheless, it is imperative that you regain your usual calm and clarity. There are too many things to think about for you to lose control of the situation!
As if having to untangle between an appointment with the florist and one with the seamstress wasn't enough, this year the Covid emergency, which from DPCM to DCPM has forced thousands of future brides and grooms to have to postpone, month after month, their wedding.
In short, you have every reason to be at the mercy of stress, but burn out you really need to avoid.
Wedding stress: how it manifests itself
Being stressed before marriage is normal, but burn out is something else. This can be referred to as "deep stress syndrome," which not only threatens your psyche, but is also likely to have disastrous consequences from a health standpoint.
On a psychological level, it manifests itself in nervousness, crying, feelings of loneliness, outbursts of anger and a certain propensity for sadness, which let's be honest, is really to be avoided if you don't want to ruin the best day of your life.
Physically, on the other hand, you may begin to suffer from insomnia, tachycardia and poor appetite, but in severe cases you may also experience joint tension, headaches and dizziness. These are all unpleasant symptoms that, added to normal wedding stress, could make your wedding the worst of your nightmares.
The stress of wedding preparations
If your wedding planning is causing you stress, know that the real reason is not so much the thousands of things you have to think about, but the expectations you place on your Yes Day. You want everything to be perfect, for your guests to feel comfortable, and possibly for it not to rain. All completely legitimate, but start separating what is up to you, from what you cannot control.
The weather is out of your hands. Stop worrying about it, because it won't depend on you anyway. In case you have decided to celebrate outdoors, prepare a plan B and put your faith in good fortune. More than that, you can't do.
On everything else, however, you can take action. Plan, delegate, create lists to check off as you go along in your planning, and then relax. The main goal is to get married and celebrate: trust me, everything will be perfect, and even in case there are some minor smudges, it certainly won't be the one you'll be thinking about a decade from now!
Often, when I work as a wedding photographer in Treviso, I happen to assist my brides in the most hectic stages of the day, helping them to fix those little details or misunderstandings that can happen when dealing with so many different professionals. Asking for support is always the right thing to do, and it is also what allows the day to run smoothly, guaranteeing you an unforgettable memory.
And if you are undecided about what the right season for your wedding might be, check out my suggestions for a spring wedding: from the dress, to the colors and flowers that best match the spring time.
HELLO! IT IS A PLEASURE TO MEET YOU, I AM
matteo
and i am a
wedding
photographer
In addition to being a wedding photographer, I am a husband (lucky!) and a dad (super lucky!).
I love happy tail wags and purring in the evening twilight, which is why we also have two beautiful furries in our family, Octavia and Nova.
I love the smell of the woods where everything is so wild, where you can reconnect deeply with nature. In the same way, I love the only means that allows you to stay firmly connected to the world around you, the motorbike.
My wife Giulia and I travelled across Europe to the North Cape, where we left a piece of our hearts.