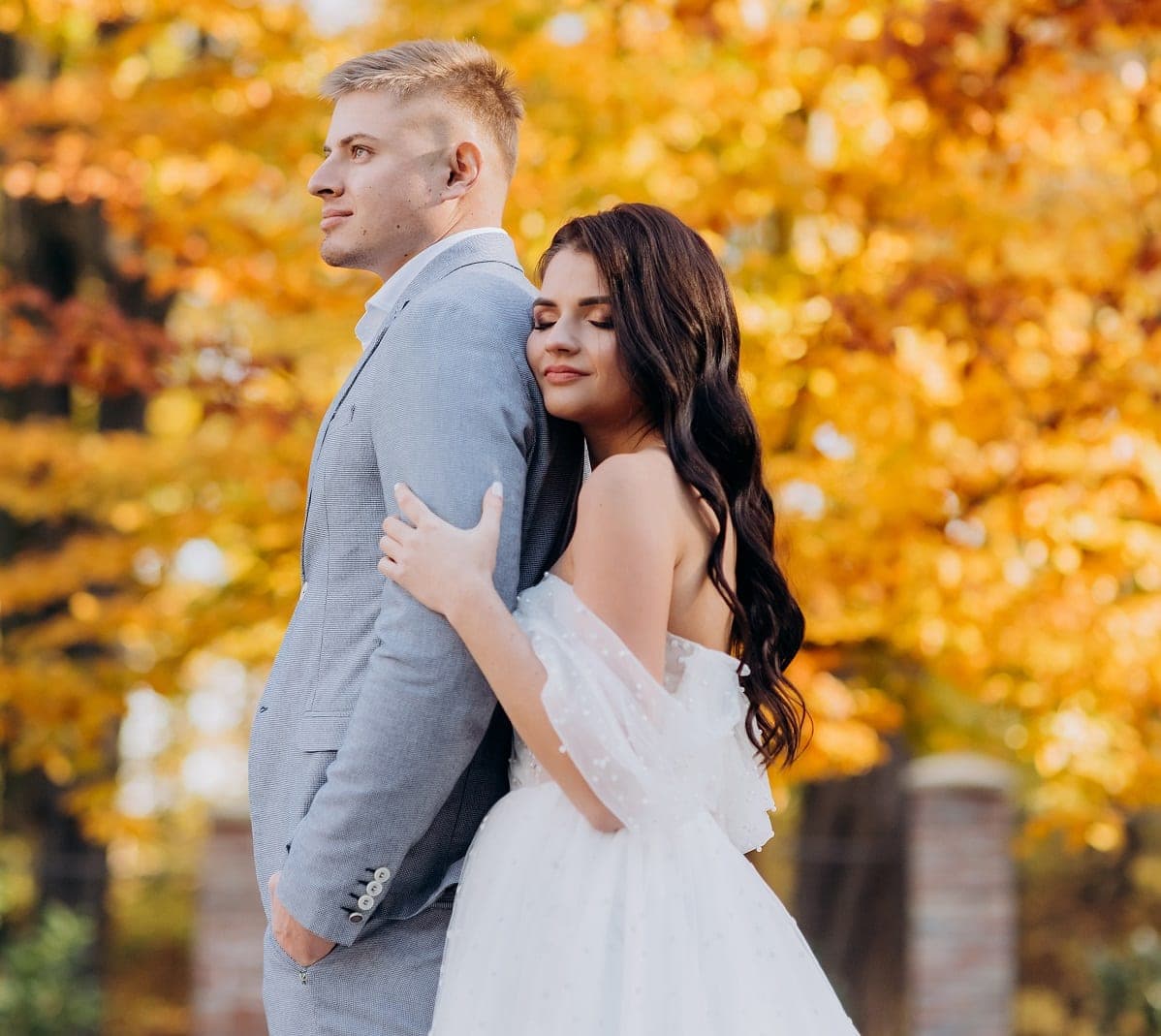 Fall wedding season is fast approaching and is considered by all means one of the best times to get married. If you are thinking of getting married in autumn, there are many things you should think about for a dream wedding; having dreamy souvenir photos of your wedding will be a breeze with the typical colors of nature during this season.
Although not as popular as summer weddings, a fall ceremony has a special charm. The colors are beautiful and nature is still lush at this time of year. Since it is not a "hot" season, not only can you more easily find your dream location or desired professional, but you can also save a little money. In this article I want to reveal how to plan a wedding in October, a very special month to pledge eternal love.
Timing is Everything
Perhaps the most important thing to think about when planning a wedding in October is timing. The fall season lasts several months, and you need to decide when you want to get married during this time. If you are considering a fall wedding, you have a number of dates to choose from. The traditional fall wedding season is from September to November, however, October is actually the best month.
Keep in mind that the fall months are often rainy, so if you want to avoid a wet wedding day, you should choose a date early in the season. If you want your wedding to be beautiful, with lots of colorful leaves on the trees, you should plan it for late October or early November. If you choose the wrong or too late a date, the leaves on the trees will probably have already fallen.
Finding the right location
The location where you choose to hold your wedding ceremony and reception is important. It is the place where you and your partner will say "I do" and where you will celebrate with your family and friends. You and your partner will have many memories of your wedding day for the rest of your lives. These memories should be happy ones, and the wedding setting is an important factor in helping to create these happy memories. First, you need to decide whether you want to get married outdoors or indoors. And if it is an indoor venue, do you want to choose a place that is already available to you, such as a hotel or restaurant, or do you prefer to have the wedding in a location that you rent?
Deciding on the Guest List
If you are planning a fall wedding, it is a good idea to have a smaller guest list than for a summer or winter wedding. If you are getting married in a season when the days are shorter and the weather is cooler, you will not have many hours of daylight. This means your guests will have less time to travel, so you will probably have fewer out-of-town guests. It is a good idea to keep the guest list for a fall wedding smaller than for a wedding in the warmer seasons. This will make it easier to organize the event and help keep costs down. If you invite more guests, you will have to hire more staff, which can be expensive. On the other hand, if you invite fewer guests, you can provide them with a more enjoyable experience.
Determine your budget and your preferences
Is there a budget for your wedding? If yes, you will need to decide how much you can spend on your fall wedding. If your budget is small, you can still have a beautiful fall wedding. There are many things you can do to keep costs down. You can reduce the guest list, have the ceremony at a friend's house and the reception at a nearby restaurant. For an October wedding, you can save money by choosing an uncommon date. You will not have as many guests to invite, so you can reduce the guest list. You can also save money by holding an informal ceremony in a park. You can also hold the reception there.
HELLO! IT IS A PLEASURE TO MEET YOU, I AM
matteo
and i am a
wedding
photographer
In addition to being a wedding photographer, I am a husband (lucky!) and a dad (super lucky!).
I love happy tail wags and purring in the evening twilight, which is why we also have two beautiful furries in our family, Octavia and Nova.
I love the smell of the woods where everything is so wild, where you can reconnect deeply with nature. In the same way, I love the only means that allows you to stay firmly connected to the world around you, the motorbike.
My wife Giulia and I travelled across Europe to the North Cape, where we left a piece of our hearts.